Your guests probably won't remember what kind of cake they ate, or what color the flowers were... But they will remember the entertainment.


"Nice Guys DJ" is a professional DJ service that has entertained thousands across the southeast. Elegant, Unique, and Reliable - we will bring the party!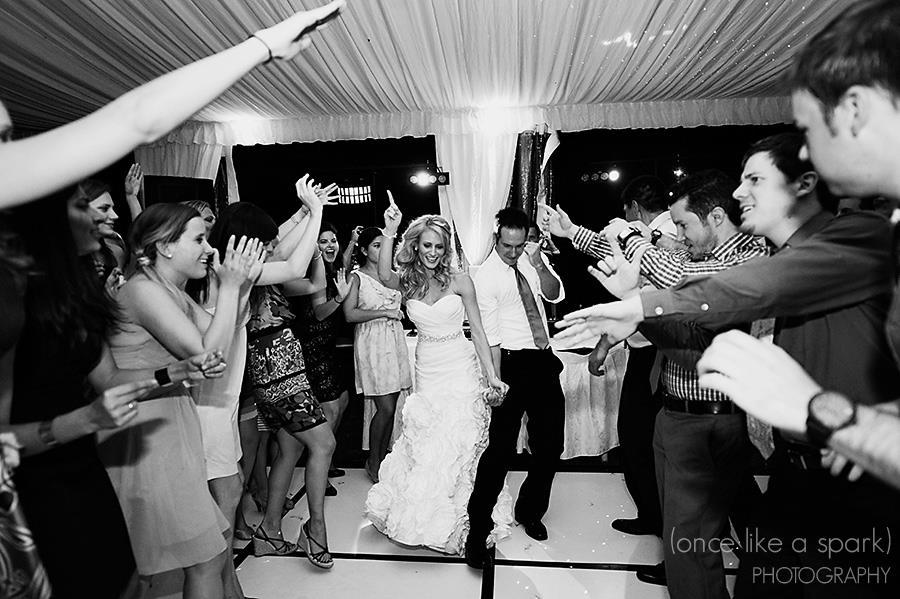 Bride pictured above review: "Best DJ EVER!!! posted 11/7/2012
When my groom and I met with Hans initially to find out about his DJ services, we were blown away by how professional and fun he is. We knew immediately that he was the perfect fit for our wedding with his kind spirit, love for music, and desire to make our wedding reception the best party our guest had ever been to. Well... Hans delivered what he promised. He was AMAZING! Our guest had the most fun they've ever had at a wedding reception and it was all due to Hans and his incredible talents. He had lasers and smoke going at one point (with our okay, of course) and at the end of the night, when it was time to go, our guest chanted "one more song!" It was clear, Hans was doing such a fantastic job with reading the crowd and knowing the best music to play, that no one wanted to go. My groom and I also had the best night of our lives, and as a bride who was involved in every detail, he made me feel so at ease and even to the last detail of introducing the wedding party, he was fantastic and fun. If I had to rate Hans, I'd give him an absolute 100 out of 100. He dressed professionally in a nice black suit and his equipment was also in beautiful condition. I'd recommend him to anyone who's looking for an incredible DJ.... he won't disappoint. - Sarah Atlanta, GA...
To get an instant quote, let's first check availablity.