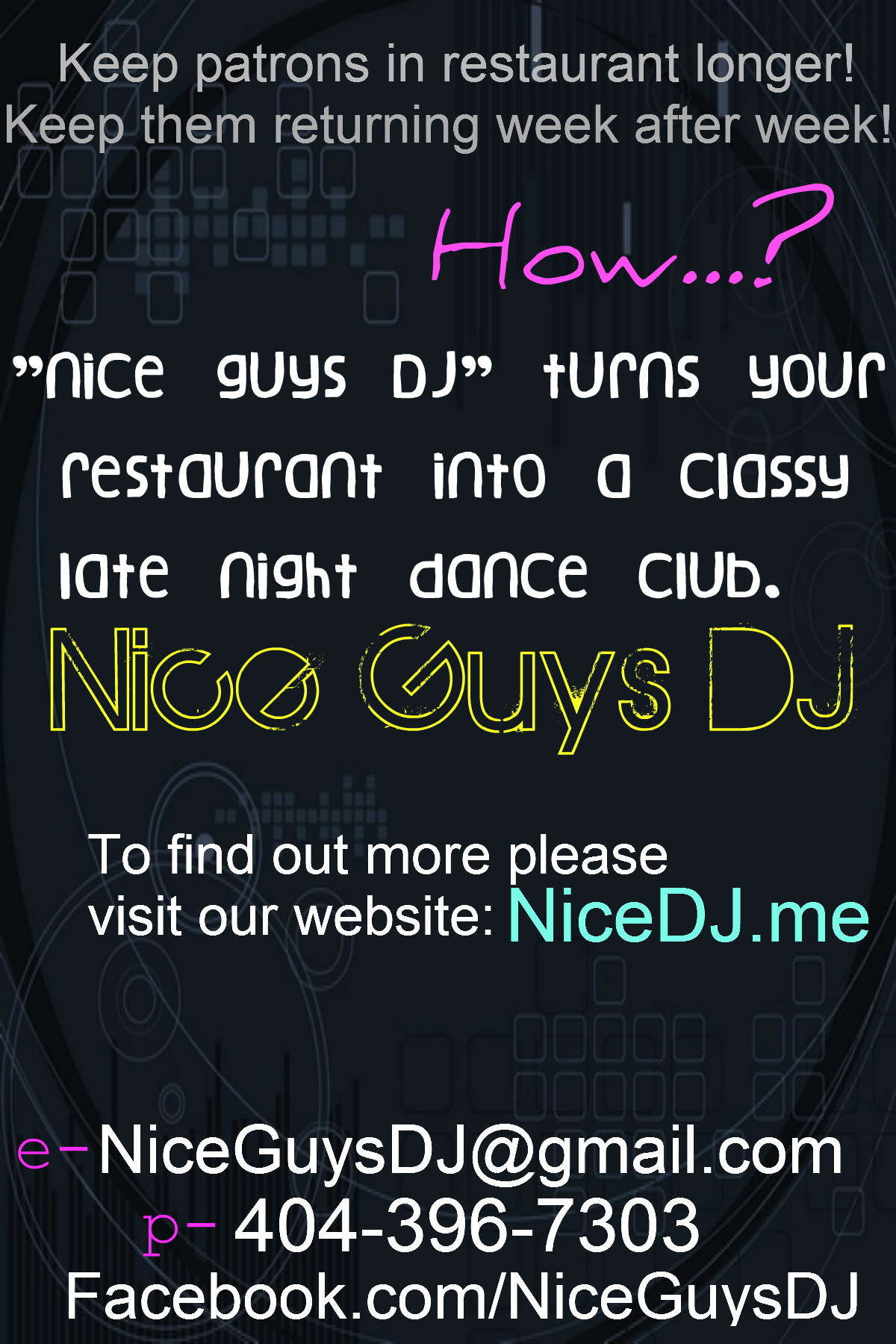 Cool lights. Cool sound. Dancing all around!
First gig is on the house!
The more we DJ at your restaurant - the more people will get the word out. Attendance will grow exponentially. We are so confident that will pack your place, we will do the first gig for free.
Why not book your first free gig now? Pick the date you would like to have your event:
Check Our Availability and Request Additional Information
Email: NiceGuysDJ@gmail.com
Phone: 404-396-7303
Website: NiceDJ.me
Facebook: Facebook.com/NiceGuysDJ