With today's technology it's not hard for a DJ to appear to be a musical genius. A Google search for billboard top 100 and you can tackle most parties with a "B" DJ grade. But how do you get an "A+"?
Here are a few suggestions:
1) Pull up a song that was a banging track 5 years ago. Most of the time, people have forgotten about it and they forgot how much they LOVE that song! For example: TOP 20 SONGS OF 2006. (Come on... Who wouldn't go crazy to "Grillz" or "SexyBack")
1. Bad Day
, Daniel Powter
2. Temperature
, Sean Paul
3. Promiscuous
, Nelly Furtado Featuring Timbaland
4. You're Beautiful
, James Blunt
5. Hips Don't Lie
, Shakira Featuring Wyclef Jean
6. Unwritten
, Natasha Bedingfield
7. Crazy
, Gnarls Barkley
8. Ridin'
, Chamillionaire Featuring Krayzie Bone
9. SexyBack
, Justin Timberlake
10. Check On It
, Beyonce Featuring Slim Thug
11. Be Without You
, Mary J. Blige
12. Grillz
, Nelly Featuring Paul Wall, Ali & Gipp
13. Over My Head (Cable Car)
, The Fray
14. Me & U
, Cassie
15. Buttons
, The Pussycat Dolls Featuring Snoop Dogg
16. Run It
, Chris Brown
17. So Sick
, Ne-Yo
18. It's Goin' Down
, Yung Joc
19. SOS
, Rihanna
20. I Write Sins Not Tragedies
, Panic! At The Disco
2) If you do play a track that is WAY overplayed, and people start walking off the floor...(One time I made the mistake of playing "Fireflies" by Owl City) DON'T PLAY THE WHOLE SONG! Don't even wait for the chorus if they look at you like they are going to eat you. Immediately play "Teach Me How To Dougie" and watch them do a 180 back to the dance floor.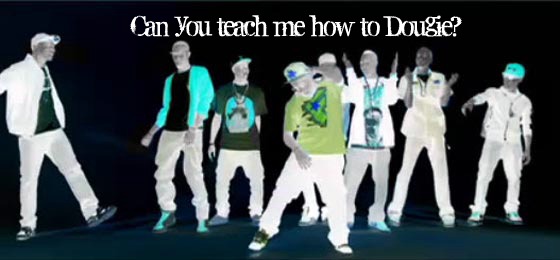 3) A lot of times people are intimidated to come up to the DJ booth. They have been yelled at for years and years to "Leave the DJ alone!" So they get really drunk and come bombard you anyway. Or they arrive to your booth already in a bad mood. So my suggestion; Invite them to come up. I've even gone as far as saying "Hey y'all, I'm a real terrible DJ. I don't know what to play unless you come give me suggestions." Of course this is tongue-in-cheek, but it get's the conversation going. Which gets me to my next tip.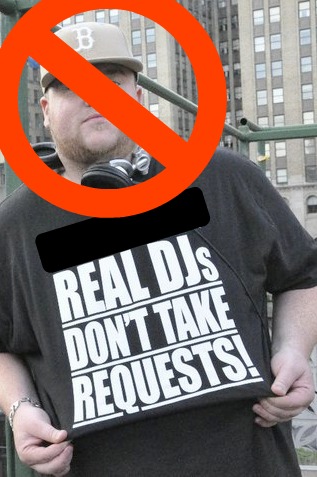 4) Calling all DJ's... You are an entertainer, not a jukebox. For the price they paid you, they could have bought a really nice home stereo. So what makes you think that playing song after song is going to give you that "A+" DJ grade? Like the Beck song says "Two Turntables and a microphone". You need to communicate with the crowd. You have a mic, use it! But BE WARNED... overuse this privilege and you will become the obnoxious DJ that no one can stand.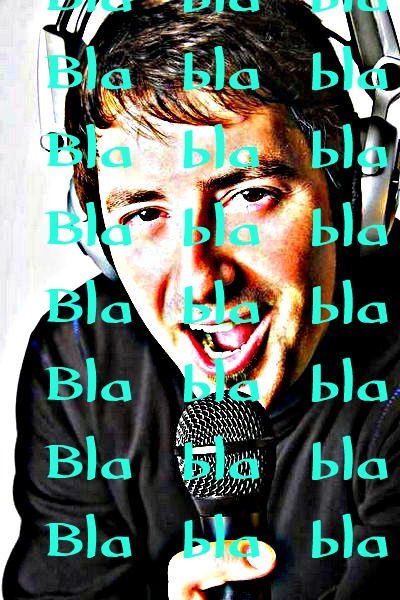 5) Last, but not least, Be Nice! I know this may be a weird standard that we use at "Nice Guys DJ", but I feel like it's a pretty basic rule. #1 tip of being nice is: "The person that writes the checks, makes the rules". Meaning if Billy Bob booked the gig and he wants to hear "Meat Loaf", you do the greatest transition of your life into the best Meat Loaf song and you act like you LOVE IT!