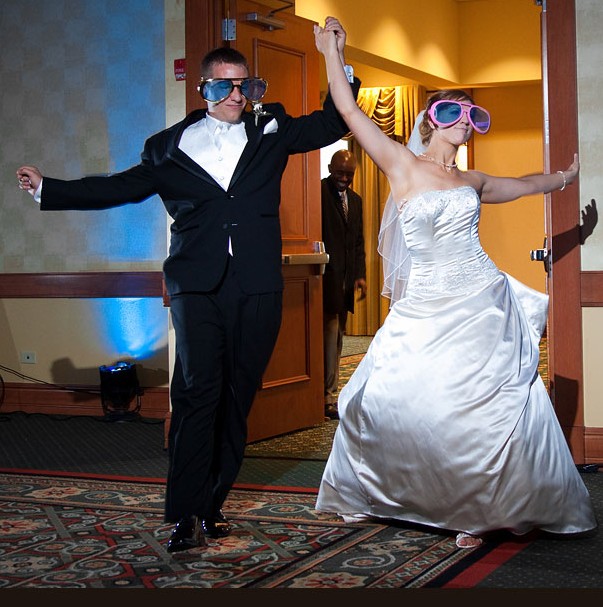 So you've said "I do" and the pressure of the wedding ceremony is over. Now it's time to party!
Wedding party introductions is one of my favorite moments during the wedding reception.
You may choose to have either the entire wedding party introduced or just the bride and groom. Here's how it works: The DJ will announce each couple as they enter the room. He will then pause, bring down the music, and build tension before announcing the bride and groom. "Now ladies and gentlemen, put your hands together, make some noise, the first time introduced as a couple MR AND MRS ..." The crowd erupts in applause as the giddy couple make their way to the center of the dance floor.
The music is the key ingredient. Some couples have a favorite that is special to them. Others pick something popular. Fast tempo and high energy is usually what makes for great introduction songs. Below are a few of the top wedding introduction songs listed on my facebook page http://facebook.com/NiceGuysDJ .
Book "Nice Guys DJ" for your wedding and make your introductions smooth and fun!
Fill out this form to find out more info: BOOKING & INFO